Addington Association
------------------------------------------------

Thank you

for your donation to our kind

sponsors of prizes:

--------------------------------------------------

Latest News

Addington Association Challenge

Please click here to read about the Association's Challenge to get 100 people signed up to the Easyfundraising and Amazon Smile websites.

Addington Association Donations bin – Please help!

We now have a blue bin in reception area for donations for the Association's fundraising.

We desperately need gifts for children's prizes, adult tombola prizes and items for Christmas raffle; they can be sent in with children or dropped off into bin in reception. We literally have nothing to work with so need to see donations coming in before we commit money for stalls at local events. Thank you for anything you are able to donate.

Please take a look at the links below:

Addington Association Summer Ball Poster - This event is being held on Saturday 23rd June at the Holiday Inn Winnersh, please click here for further information and booking slip

If you get the Wokingham paper, please collect tokens for us - click here for details
Addington School Association is a registered charity (registration number 1088765) and was formed to support the education of all pupils at Addington with the provision of additional equipment and facilities not normally provided by the Local Authority. The Association also aims to provide social events that foster relationships between the families and others associated with the school.
You can help the school by doing your online shopping through the "Giving Machine" website. This costs you nothing, yet will earn donations for the school. Please click here for further information, or click on the button to access the "Giving Machine" website.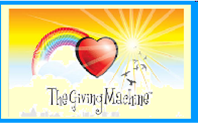 Membership of the School Association Committee is open to all parents and carers of pupils at Addington and by invitation to staff members, and other persons and organisations in sympathy with Addington.
The main fundraising events for the Association are the Summer and Christmas Fayres which are held at Addington on a Saturday afternoon normally in June and November respectively. An Easter Coffee Morning and Christmas Shopping Morning are held during the school day to which parents and pupils are invited. Other evening social events are held during the year and have recently included a Quiz night, Dance night and Fashion night, all of which have been attended by parents, carers, pupils, governors and staff.
Addington School Association has raised funds for our 3 minibuses. Our most recent minibus from the Lords' Taverners was acquired with a self help contribution from the Association of £25,000; money which was largely raised through our events. The School Association has also raised £20,000 to allow Addington to apply for its second specialism in Cognition and Learning. This money has been ring fenced to be spent on classroom equipment to support the specialism and is helping pupils in all stages of the curriculum.
Before our move to Woodlands Avenue, the focus of fundraising was to provide additional equipment for the new building and we are currently allocating funds raised to the provision of additional items for the outside areas.
If you are interested in joining the committee, then please contact us by email on AddingtonAssociation@gmail.com The committee holds 1 or 2 evening meetings each term and members are usually available to help at Association events.