Home Learning PE/Physical Development/Yoga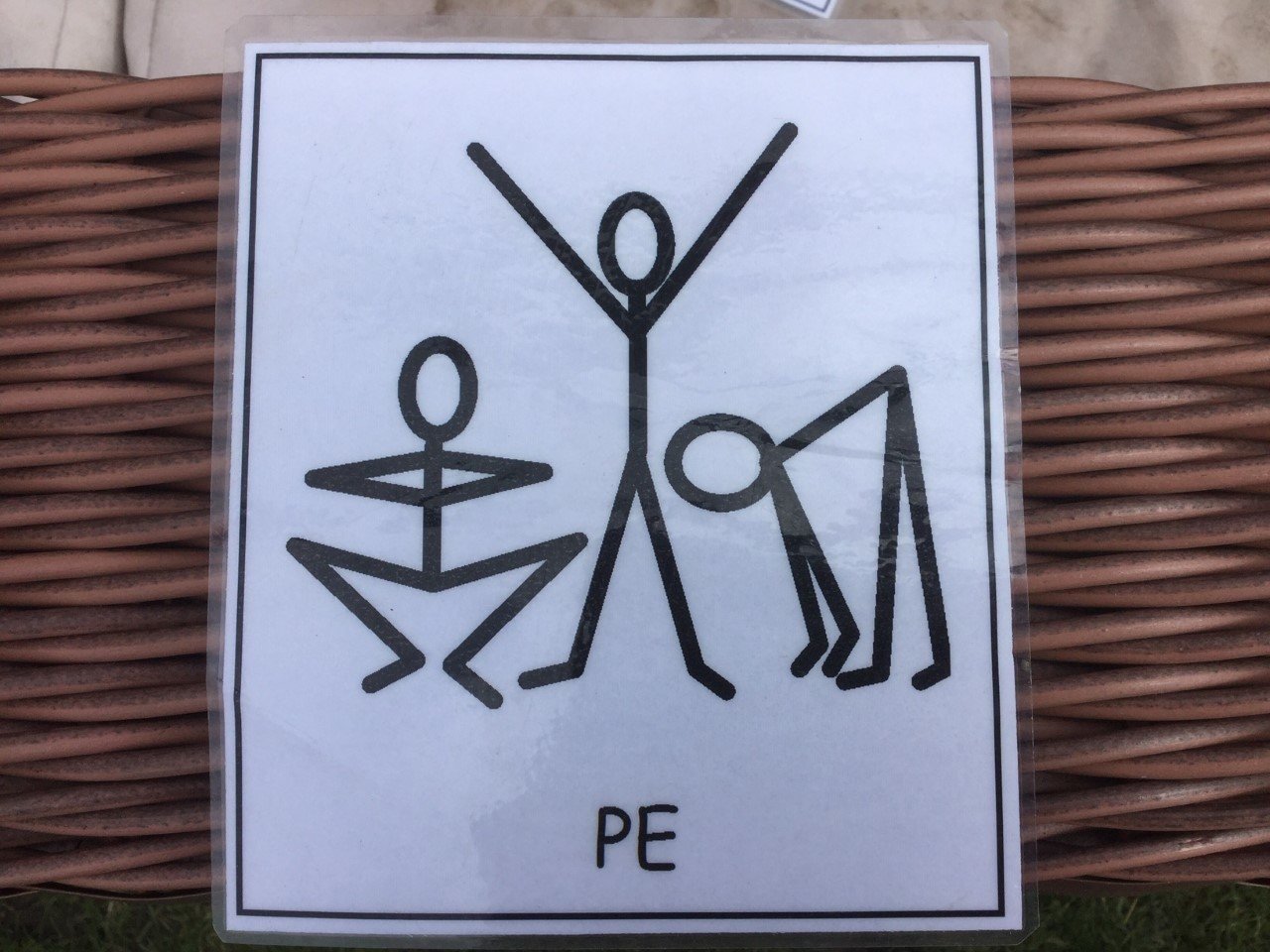 MARVELLOUS MOVEMENT MAY calendar videos: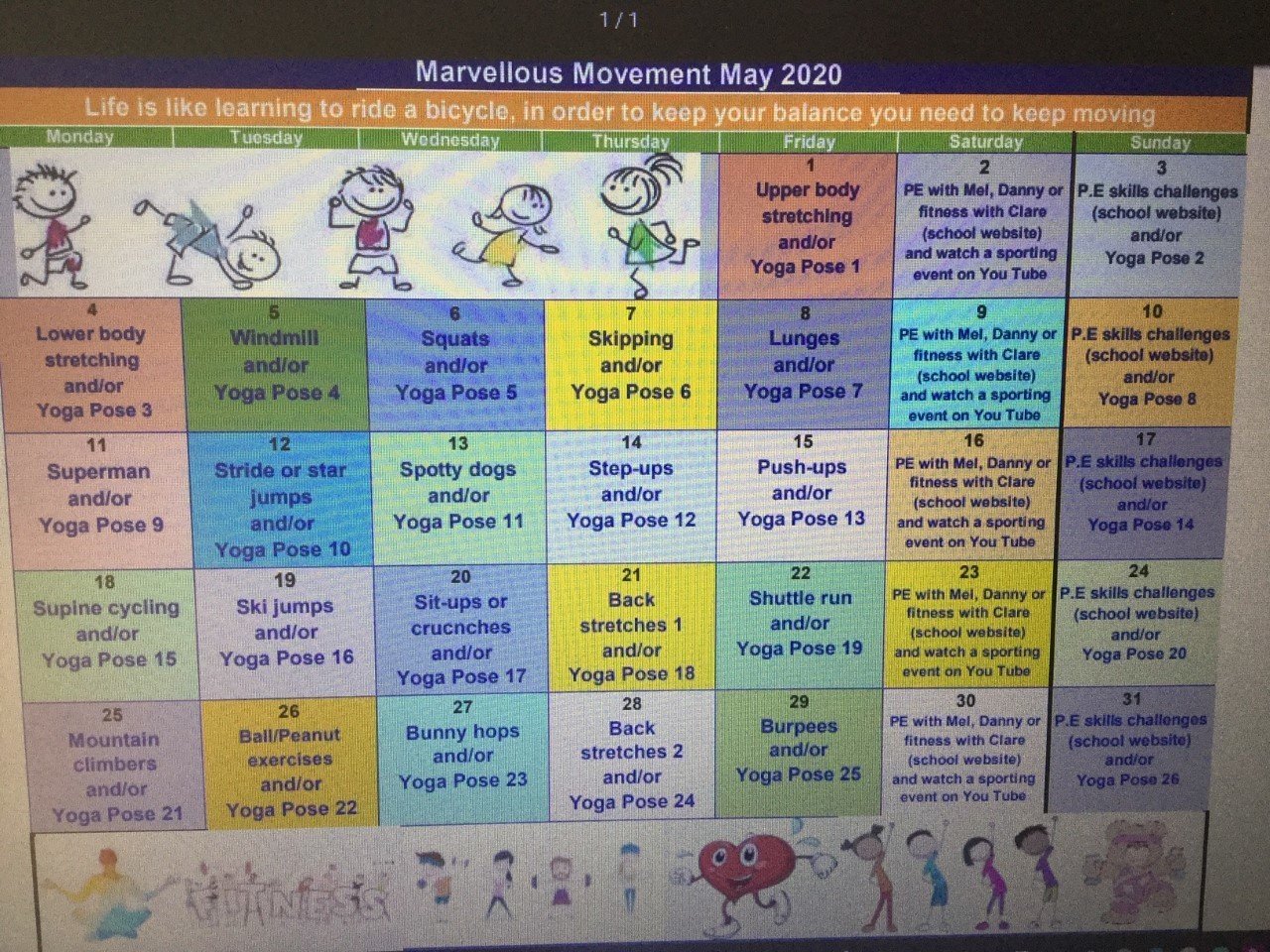 Please click this link to see the Marvellous Movement May Calendar which gives you a fitness and Yoga exercise for every day of May. Follow the calendar and enjoy. Please click on the links below to access the daily videos:
Marvellous Movement video by PE team - 1-9 May
Marvellous Movement video - 10-18 May
Marvellous Movement video by PE team - 19-31 May
PE FITNESS VIDEOS
PE with Mel – Yoga and Stretching
PE with Danny - Stretching/ Fitness video
PE with Danny - "Bring Sally Up" Workout video
A link to the "Bring Sally Up" song (Flower by Moby)
PE SKILLS CHALLENGE
1) PE with Mel - Hand Eye Co-ordination ball skills
2) PE with Danny - Football skills
3) PE with Mel - Agility and footwork skills on a Ladder
FITNESS WITH CLARE
YOGA
Yoga - Click here for lots of Yoga Suggestions from Clare
OUTDOOR LEARNING
Outdoor Learning Suggestions PowerPoint for Outdoor Classroom Day (21st May)
Please open the folder "PE activities" to see physical development and yoga activities and ideas and also see our Outdoor Learning page for lots of outdoor learning suggestions
PE Community Page - We have made this a private page so that we can share videos submitted by our students with just our school community. When we upload videos of our students being active we will let you know and you will be able to login to access them via this page.
Easter Holidays 14 day challenge. There is also a 24 day challenge and other fitness ideas.
PE with Joe - free workout sessions on YouTube
login to go to this private page
Weekly PE Challenge - 27.3.20