Welcome to Holly class!
We are also known as the therapeutic class.
We have 7 pupils in our class, ranging from Year 4 to Year 8.
Meet our team: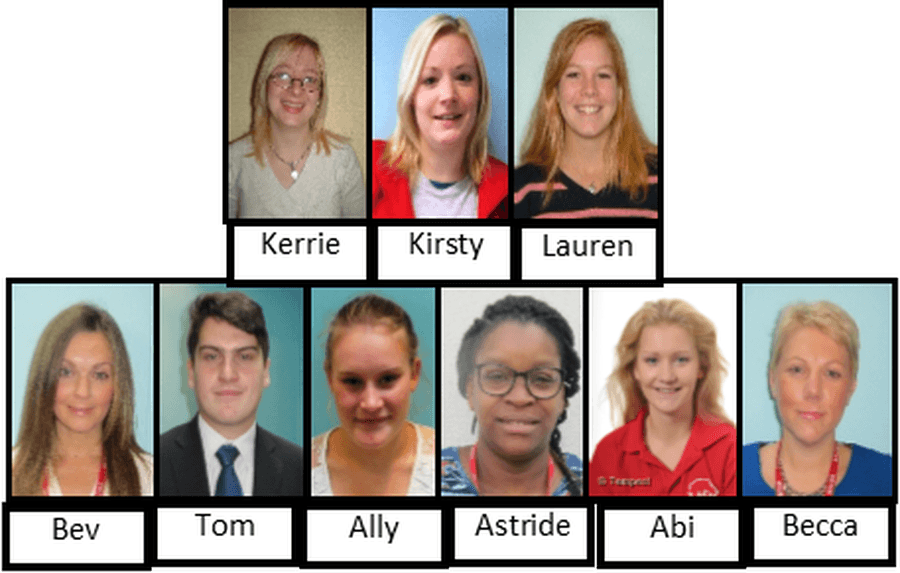 Teacher: Kerrie
Class TA: Kirsty
Behaviour TA: Lauren
LSA's: Bev, Tom, Ally, Astride, Abi & Becca
What is a Therapeutic class?
Holly class is a bespoke class for pupils who are finding accessing 'mainstream' Addington classes challenging.

We have a high adult to pupil ratio to ensure that the environment and curriculum is enriching, engaging and nurturing.

The high staff ratio means that your child always has at least 1:1 support throughout the day.

The classroom staff use the same interventions and strategies that are used across Addington but we have an even greater focus on communication and emotional regulation skills.

Each pupil has a highly personalised and individual timetable, which meets their individual needs and we focus on child led engagement and curiosity.

All the learning opportunities that are offered in our class are highly individualised and based on repetition so all the learners can anticipate and increase/develop their level of understanding and engagement.

We use a range of strategies and interventions to support the pupils in our class and we follow the SCERTS programme which forms the basis of our curriculum in this class.

There are 2 main areas within this programme that we focus on, which are Social Communication and Emotional regulation.

We also focus on developing the pupils' independence and life skills.

Where appropriate the pupils will also take part in Literacy and Numeracy tasks and activities.

We are a dedicated team that is always looking for new therapeutic approaches to support the pupils within our class and across the school.
Interventions/Therapies we use: