Cherry Class Page
Welcome to Cherry class page.
Our teaching staff this term are Helen (Monday- Wednesday), Alison (Thursday- some of you will know her through her role as literacy coordinator) and Cathy (Fridays). We continue to be supported by Carol (TA), Kathy, Rosa and Nithya (LSA's). We will have Mel for our PE lessons on a Wednesday at 11 am and Sean for music on a Monday afternoon. Assemblies will continue on a Wednesday afternoon with Jo B's and Justine's classes.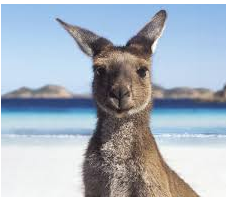 Our topic this term is Australia!
We will be focusing on a range of sensory experiences, such as smelling eucalyptus oil, tasting vegemite (you either love it ,or hate it!!), listening to a digeridoo and feeling boomerangs,fur,sand and heat pads! We will also explore Aboriginal art, music and dance.We will continue to use a wide range of resources and technology to support our learning and of course work on targets from therapists set for your child. Our literacy focus will be on 'Big rain coming', and 'Aboriginal dreamtime stories'
If you have any questions or worries please give us a call or pop a note in the home school diary.
Best Wishes
Cherry Tree Class Team
Newsletters