Dads Support Group
Dads Support Group
8 March 2019 (by Tom Gray (tomgray))
Dads Support group, by Parenting Special Children. Tue 12th March 19:30 - 21:30 Wokingham Waterside Centre Thames Valley Park Drive Earley Reading RG6 1PQ £5.89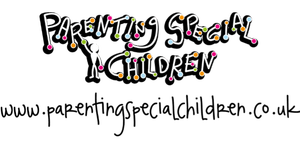 We began a monthly support group for male carers in July 2018. This was a result of feedback we received about the importance of offering support for males in a way and at a time of day that suited them. The group is now well established, and attended, and will continue to run throughout 2019.
What has become obvious is that dads of children with special needs have the same needs for sharing the joys and challenges of parenting in a group where there is understanding and acceptance; a place and time where there's no unsolicited advice or suggestions given.
So on Tuesday, 12th March, at Wokingham Waterside Centre, we'll be holding the first evening of our new dads group from 7.30-9.30pm.
Food (Tutu's Ethiopian Table), soft & hot drinks will be provided at a cost of £5 per person (plus booking fee). There will be brief contributions from some members of the Male Carers group and Peter Burton, who coordinates both groups, will also speak briefly and answer any questions you may have.
We look forward to meeting you on 12th March.
Thanks to funding from Berkshire Community Foundation this event is free to Berkshire dads. Other areas of PSC work receive no funding at all, for example our Helpline, so we are always grateful for any donationshowever large or small.
Please note that we cannot accommodate children at this event.